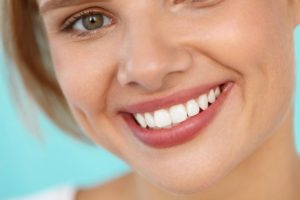 When it comes to all the cosmetic dental services available, there are arguably none as comprehensive as veneers. These thin shells of dental porcelain can completely transform your smile and last for 15 years or longer. However, it is important that your smile is just as healthy as it is beautiful. That is why you need to take extra care to prevent tooth decay after perfecting your pearly whites. Read on as your local dentist shares three tips for avoiding cavities while wearing veneers.
Can Veneers Protect Against Tooth Decay?
Veneers can't develop cavities like natural tooth enamel. However, this does not mean they can prevent your smile completely from tooth decay. Since they only cover the front-facing surface of teeth, the sides and backs of the teeth are just as vulnerable to decay as before. Additionally, bacteria can potentially slip under the edges of the veneers, which would allow them to form cavities underneath the porcelain shell.
Without proper at-home oral hygiene and routine dental checkups from your dentist in Sycamore, patients with veneers can develop cavities. If left untreated, the veneers may need to be removed in order to reach the decayed tissue. In severe cases, more complex treatments like root canal therapy or tooth extractions may be required.
3 Ways to Avoid Cavities with Veneers
When you improve your smile with veneers, you should expect your dentist to give you helpful advice and techniques about caring for them at home. From better brushing to the proper diet, here are three key ways to avoid cavities while wearing veneers:
Practice good oral hygiene: This includes brushing for two minutes twice a day, flossing at least once daily, and rinsing regularly with an ADA-approved mouthwash. This will eliminate the cavity-causing bacteria in your mouth and minimize your risk of decay.
See your dentist for checkups regularly: The ADA recommends that all patients see their dentist at least twice a year for routine checkups and cleanings. These regular appointments allow your dentist to monitor the wellbeing of your teeth and veneers. They'll offer preventive measures and recommend treatment at the earliest signs of oral health problems to stop long-term damage.
Eat healthy foods: One of the best ways for any patient to prevent cavities is to adjust their diet accordingly. Do not overindulge in foods that have high levels of sugars or starches. Instead, opt for healthier options like leafy greens, lean mean, low-fat dairy, fruits, and vegetables. You should also drink plenty of water and limit your intake of coffee, soda, sports drinks, alcohol, and energy drinks to minimize your risk of tooth decay.
Taking proper care of your veneers is essential for ensuring they last as long as possible. Ask your trusted Sycamore dentist any questions you may have about maintaining your veneers or oral health to be proactive in caring for your new smile!
About the Grand Dental – Sycamore
Our team of experts here at Grand Dental – Sycamore is dedicated to caring for smiles of all types, ages, and stages. We are proud to offer custom restorative dentistry to repair broken or decayed teeth, including tooth-colored fillings for addressing cavities. To learn more about our dental fillings, veneers, or how to prevent cavities, we encourage you to make an appointment online or by calling us at (815) 895-4571.