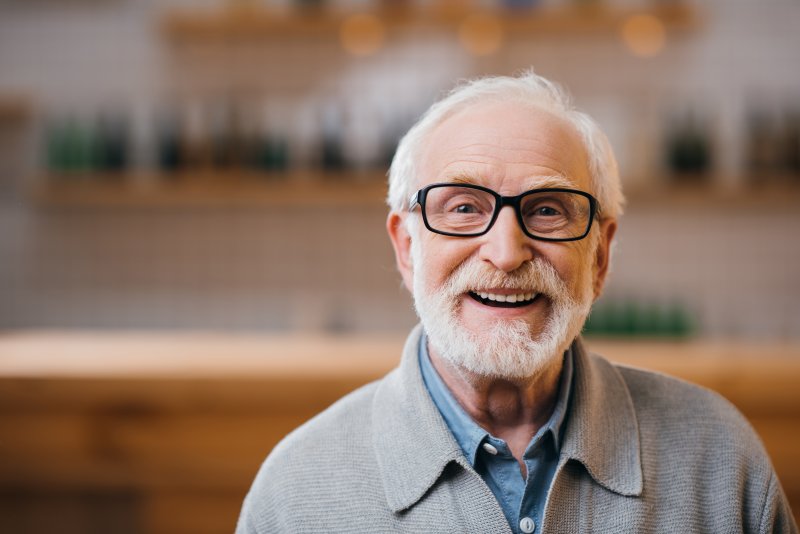 Losing one or more teeth may not be what anyone desires, no matter their age, but for seniors living without a complete smile, the question of how to replace them might feel defeating. While dentures are a solution that has helped countless individuals over centuries, dental implants offer greater permanence and stability. But can a person be too old for dental implants? Read on to find out.
Can Seniors Receive Dental Implants?
One of the greatest benefits that come with dental implants is that they are permanent. Another equally unique and beneficial reason to choose these prosthetics is that individuals even in their golden years can enjoy them. If a person is 99 years old, they can opt to replace their missing teeth with dental implants.
Why Should a Person Choose Dental Implants Over Traditional Dentures?
Although dentures tend to be the go-to solution for tooth loss because of their affordability and less invasive process, dental implants offer greater advantages that cannot be achieved with any other method of tooth replacement.
Not only do these titanium posts deliver continuous stimulation to a person's jawbone, preventing the possibility of facial collapse, but they are known to last decades. This fact alone is worth the expense for many individuals, even seniors. To realize that they may never need to worry about a readjustment or replacement can be a reassuring feeling.
Other unique benefits of these prosthetics include:
A greater bite force and chewing power so that nutrient-rich foods can be consumed – a component that is pivotal to aging seniors.
Improved oral and overall health, as many systemic issues can arise as a result of tooth loss, including osteoporosis, diabetes, and heart disease.
Teeth that are easy to clean and do not require specialized products as part of the maintenance process.
Greater confidence, which is important for seniors who care about their appearance.
When it comes to choosing a tooth replacement option that delivers more than a simple replica of a smile, dental implants are the ideal solution. Not only can they replace the visible crowns, but they also mimic the roots of teeth, allowing for optimal results and better oral health.
As a trusted solution by many dental professionals and backed by millions of individuals who are currently living with these reliable prosthetics, choosing dental implants to restore one's smile is a worthwhile investment no matter a person's age.
About Grand Dental – Sycamore
Our team of experts here at Grand Dental – Sycamore is dedicated to caring for smiles of all ages. We are proud to offer dental implants as a viable tooth replacement option for adults and seniors. Tooth loss can be a devastating reality for anyone, but it doesn't have to leave older individuals feeling as if they have no hope. With dental implants, we can rebuild smiles so that even as you grow older, you can feel complete and confident in their appearance. Visit us online or call us at (815) 240-8660 to learn more.