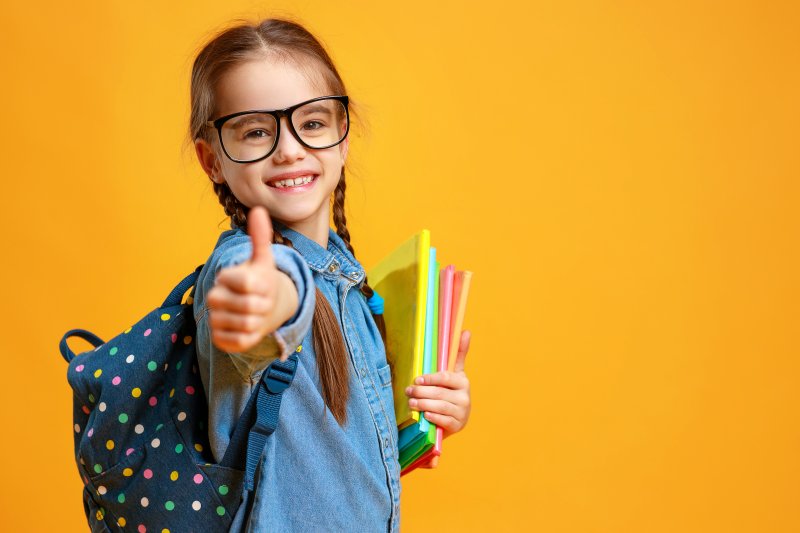 Children who maintain good oral hygiene while in school are more likely to succeed academically. Apart from being able to stay in the classroom to learn, it's also more probable that they will stay on top of their oral hygiene habits throughout the year. When it comes to their next dental exam, there are many ways parents can help their kids prepare and ultimately, ace their visit. Read on to find out how.
Make Sure They Maintain a Routine
Brushing, flossing, and rinsing are not practices that should only occur every few days. Instead, children should expect to clean their teeth twice each day to minimize the potential of cavity-causing bacteria. By adopting healthy habits early on, they are more likely to carry them into adolescence and adulthood. Also, by keeping teeth free of cavities, they can avoid time spent visiting the emergency dentist and instead, remain in the classroom learning.
Keep Lunchboxes Full of Healthy Foods
The inside of a child's lunchbox should consist mainly of healthy food options, such as fruits and vegetables, lean meats, dairy, and leafy greens. A small, sweet, or savory snack is fine as well, but too much sugar and starch can lead to cavities and gum disease. While it is impossible to keep kids from swapping out their food options once they get to school, they may find it more difficult trying to find someone who will swap their chocolate chip cookies for an apple.
Also, instead of placing a juice box inside a child's lunchbox, make sure they have a thermos of water. This will keep them hydrated and their salivary glands working at an optimal level.
Oversee Their Oral Hygiene Routine
Depending on the age of the child, they may be fully capable of cleaning their teeth without adult supervision. However, if the child is younger, it may be necessary to step in and help them reach areas of the mouth that can be difficult to clean. Overseeing the process ensures they are brushing and flossing correctly as well as performing these tasks for the appropriate amount of time. Keeping a small timer on the counter can be helpful or setting a stopwatch.
Parents may also find it helpful to offer their children rewards after completing a week's worth of good brushing skills or after receiving a positive report from the dentist.
Children who practice good oral hygiene at an early age can expect positive results as they grow and develop. By helping them embrace a healthier lifestyle that encourages a routine, their dentist will be pleased with the results.
About Grand Dental – Sycamore
At Grand Dental – Sycamore, we provide fully personalized, comprehensive dental care with the help of our talented team of dental specialists. We are pleased to work with patients of all ages, and we're here to provide children with beneficial tips designed to improve and maintain healthy smiles. Visit our website or call (815) 895-4571 to learn how we can help.